What's in it for you?
That depends on who you are. Below, we discuss features and benefits for each user group: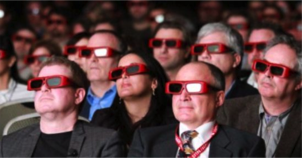 Attendees receive extensive schedules with a fully integrated interactive personal schedule builder for an attendee's pre-show planning and exhibitor selection.

Session abstracts

Speaker bios and photos,

Presentation slides and handouts

White papers

E-posters

Videos,

Floor plans,

Social networking,

Conference updates,

Birds of a Feather (BOF)announcements
Before, during and after, attendees become part of a community with information and networking facilities.
Attendees will experience show services that are better organized, more up to date and easier to find.


Conference Companion's program database can be:

browsed in its entirety

searched by keyword

narrowed by day or time slot
Attendees easily add items of interest to their personal schedules. Items can be:

scheduled sessions

unscheduled activities like posters

trade show exhibits of interest

personal schedule items

Dynamically generated "what's on" listings provide a convenient snapshot of the conference. Revolutionary interactive maps help attendees navigate within the conference center and even outdoors between sites.


We put the "Meeting" back into Conferences.

For many, face-to-face meetings and personal connections are the primary reason for attending your event. We understand this imperative for speakers, exhibitors and attendees to grow their professional networks. We deliver a suite of tools to enhance that experience.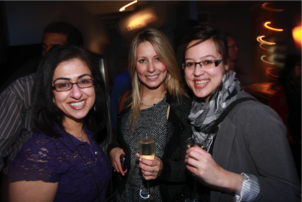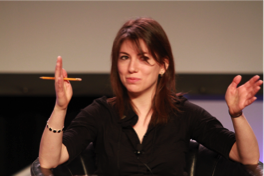 Speakers
love it for the ability to electronically distribute last minute changes of their presentation to all handheld devices, within minutes of submission to show staff.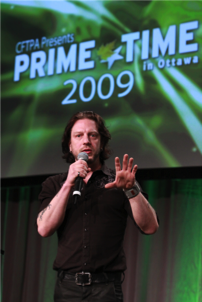 Other speakers, attendees and show organizers can send you messages throughout the conference without giving out your permanent email address.

Take your posters from paper to multimedia digital format. Attendees can view posters at the event and for months after.

Poster Sessions can be added to attendees' personal schedule/to-do list.

Sessions and E-posters can have PPT, video, PDF, Word, eXcel attachments.
We make you look good
We are understandably proud of our product, but your attendees don't care who we are.

All they need to know is that you delivered a great experience. To that end we have "white labeled" our application. You can customize it to look like it came from your organization. To the right are two examples.

With Conference Companion, you will be viewed as trail blazers in your industry, providing better meetings with enhanced services, and it pays for itself by increasing advertising revenues and reducing printing, shipping, drayage, and disposal costs of literature.

Broadcast Announcements
Create any number of special interest groups. You can broadcast a message to everyone or just to selected groups. For example, every morning you could send a package to each attendee, highlighting special events for the day, including up-to-the-minute updates and changes to the program such as time and room changes, session cancellations and repeats.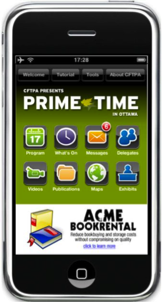 Timely Updates

Planner staff love the flexibility to communicate changes and additional information throughout the meeting.

Conference Companion provides real-time on-site updates of information that used to be committed to paper weeks or even months in advance. Schedules, publications, presentation slides, videos, technical papers, product brochures, exhibition listings, maps, and all other content can be updated on the fly during the event.

Meeting content resides on the device for later review by attendees back at their hotels or on the plane home and not in the hotel garbage can.
Create a year round community
Your meeting is no longer a medium to deliver knowledge and wisdom at a single point in time. If you choose to, you can have content updates and social networking of attendees continue throughout the year.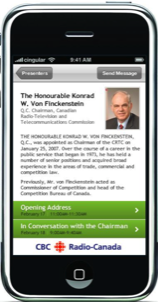 Maps and Floor Plans
Any number of maps can be provided; including large overview maps and detailed "zoom-in" maps. Users can select maps directly by specifying/selecting the building, floor, etc.

Maps can also be accessed directly from session or exhibitor listings. Simply pressing the "map" button causes the right map to be displayed with a marker shown for the exact room or area.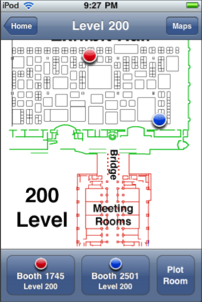 Eliminate "Paper Pushing"
You no longer have to estimate literature demand, preprint with extras, ship, store, deliver to the show floor, and clean up the leftovers. All that paper becomes obsolete by handing out a small electronic device that attendees will continue to use and appreciate long after the show.

That's all obsoleted by handing out a small electronic device which attendees that continue to use and appreciate long after the show is but a memory.
The Conference Companion is built with an understanding that advertising frequently provides essential financing for conferences. In replacing printed conference material with an electronic system these advertising options need to be replaced. Fortunately, Conference Companion affords improved options over paper advertisements, as electronic advertising can be tastefully integrated into the regular operation of the application and can provide added "drill-down" information for interested attendees.

There are two kinds of advertising available within the Conference Companion system:
• Interstitial advertising: Full screen advertising that appears when the application is launched, or when the device is turned on for use by the attendee.
• Rectangular ads: These advertisements, similar to banner ads on the web, are placed on screen above or below regular conference program or other content. Exact sizing and placement can be decided to provide a strong user experience without detracting overly from the main application content.
Each ad can have additional materials available to the user who "touches" the ad. Additional materials can include rich documents with attractive layouts and graphics, presentations and audio/video material. Interaction with ads does not interfere with the user's navigation of the software – after viewing any ad details, the user is returned directly to the screen they were viewing.


Advertisers can also be listed in an advertiser index in the conference information screens. This will allow attendees to easily find an advertiser's information for later reference, or to share this information with others.

Advertising graphics and follow-up information is stored on the device. All advertising features function fully while the user is off-site.

Never before have sponsors and advertisers had such a universally available, media rich, targeted and long running medium to reach attendees. Advertising, white papers, presentations can all be delivered or updated during the conference or up to a year after your event.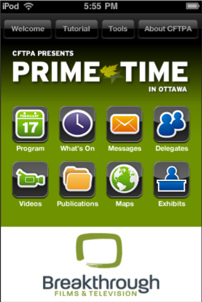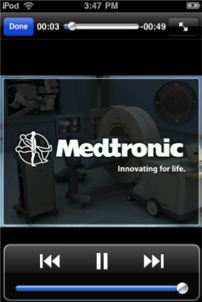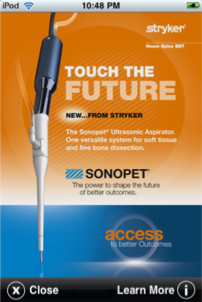 Conference Companion provides a top-notch experience for exploring a trade show floor, including categorized listings, search features and detailed maps with location indicators.

All exhibitor information is stored directly on the handheld device so it can be viewed both on- and off-site even without access to the Internet.
Exhibitors can provide additional documents and multi-media material, linked from their exhibitor information screen. Quality documents and video content can enhance the exhibitor's listing and drive extra traffic to their booth during the trade show, and could be monetized by trade show organizers as part of a deluxe exhibitor package.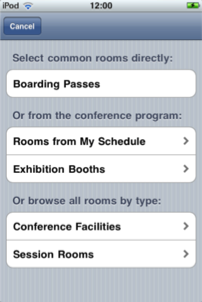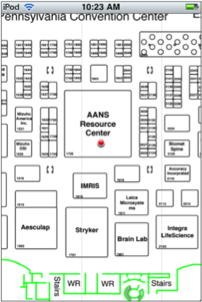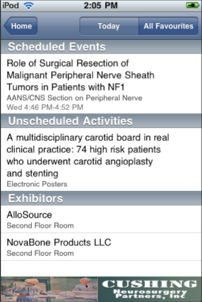 Attendees can bookmark exhibitor booths that they find interesting. Selected exhibitors are listed on attendees' personal schedules. This serves as a reminder of booths that they have not yet visited, as well as a reminder of relationships built during the meeting.
Exhibitors no longer need to hand out printed literature, since the documents and videos associated with exhibitors are stored on the device and go home with all attendees.
Before, during and after your event, we have you covered:
Pre-Conference Benefits
Conference Companion's server provides a single collection point for all operational information any conference attendee, speaker, presenter, moderator, panelist or exhibitor would need to accomplish their objectives. This becomes the central platform for repurposing this material throughout the year.

Organizers can preview content and see their materials live on devices as they work to prepare for the upcoming meeting.



During Conference Benefits
All conference information is presented in a portable, instantly available and searchable. All content is locally stored on the device for use off-site, yet updated dynamically throughout the conference.

Post Conference Benefits

With Conference Companion you can build a year round d community by providing an unhindered exchange of domain specific knowledge, worldwide, throughout the year.

Throughout the year, speakers can update their multimedia presentations to reflect what was actually presented, with corrections or as new information or ideas become available.

Information on the iPod touch/iPhone/iPad will continue to be updated after attendees return home – the Conference Companion app can download updates over the Internet as changes are posted.

If you wish, social networking between conference attendees can continue after the conference. Advertisers can also have their content available and visible throughout the year.